Bart Swings is a young and talented skater from Belgium. In 2012, he joined Powerslide Matter World Team. You should see him in long distances races at 2012 World Championships in Italy. Back to the future...
Technical sheet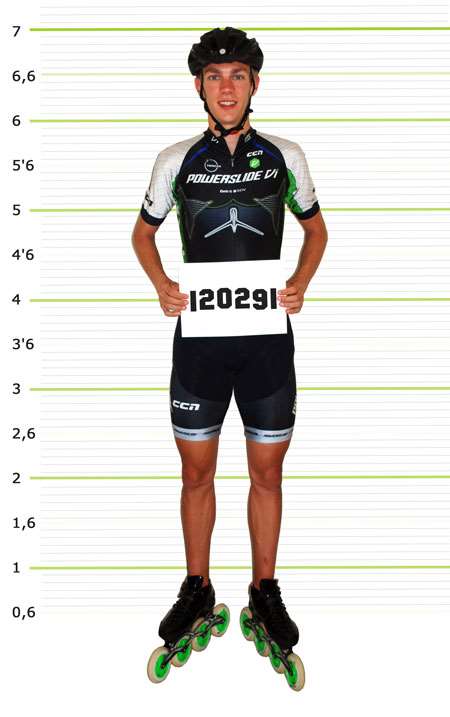 Name: Swings
First name : Bart
Nickname: The Flash
Date of birth: 12/02/1991
Height: 178cm
Weight: 67kg
Born in: Herent
Lives in: Herent
Begins to skate in: 1999
Category: senior Elite
Job/studies: Mechanics and Electronics Engineering
Strengths: strong in hard races and speed
Points to improve: my 100m start
Other sports: none
The last film he saw: The Dark Knight Rises
Favorite music: Kanye west
Video games: Call of Duty
Reading: none :-)
Like: food
Dislike: when people aren't straightforward
Qualities: hard worker
Faults: bad loser
Club: RSC Heverlee
Team: Powerslide Matter World Team
Best memory: My first senior gold medal in China 2009
Worst memory: I had a really bad crash in the WIC Mainz
Languages: Dutch, English and some French
Alcohol or fruit juice? Fruit juice
Ice-skating or roller-skating? roller-skating
Road or track? Track
Sprint or marathon? Marathon
Hard or soft wheels? Soft wheels
Beach or montain? Beach
Morning or evening? Evening
Cheese or dessert? dessert
Rap or techno? Rap
Soccer or rugby? Soccer
Simple or double push? double push
Titles
2011 Heerde European Championships (6 x Gold)
2011 Korean World Championships
- Gold - 10km points-Elim track
- Silver - 10km points road
- Silver - 20km Elim road
- Silver - 15km Elim track
- Bronze - relay road
- Bronze - relay track
2010 Italy European Championship (5 x Gold)
2010 Guarne Colombia World Championships
- Gold - 10km points Road
- Gold - 20km elimination Road
- Silver - 10km points-Elim track
- Silver - 15km elimination track
- Bronze - Marathon
2009 Belgium European Championships (5 x Gold)
2009 China World Championships
- Gold - 10km points-elim track
- Silver - 20km elimination
Interview...
Hello Bart, we conducted several interviews with you but we never took the time to come back in your past... So how did you start skating?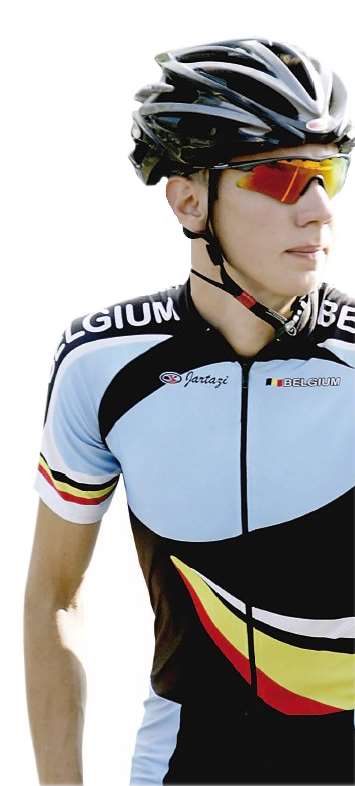 When I was around 8 years old, My brother, My two sisters and me got inline skates for Christmas. We really enjoyed skating. So, a short time later, we went to a skating club, RSC Heverlee. And after 2 or 3 years, the club asked if I was interested to start speed-skating and to do races. Of course, I wanted to try it and that's how I got into speed skating.
Is speed-skating your first sport / roller practice?
Yes, I started skating more recreative and for fun but after that I got into speed skating
Did you try other sports?
I did a few sports before speed-skating. As almost every little boy I played soccer, I did it for pretty long time untill I went to my first European Championships in 2005. At that point, I saw I wasn't too bad in speed-skating and I already did some international races. I also did judo for a few years but eventually I enjoyed speed skating more.
After several years with Cadomotus you joined Powerslide Matter World Team. Could you tell us more about this partnership?
It has been already an amazing year with powerslide. From the start of the year everything was going great, the whole Powerslide family made me feel welcome and it really feels like one big family. In my opinion, it's one of the reason why Powerslide is so successful, it's really nice to be a part of it!
I also have a hard season because I'm combining speed-skating and ice-skating and that's why I like powerslide aswell, they give me a lot of freedom in the program of the season and in which races I will be racing.
Besides the sport I also study so I'm really happy for the support I get from Powerslide. It can be really hard sometimes and than it's nice if you have the trust and support that you need.
Can you tell us a few words about your team mates?
The whole team this year is skating really strongly. I will start with my french teammate Ewen Fernandez. He has already shown that he is strong in the past but this year he's becoming one of the strongest skaters of the peloton. And he also is the 'funny frenchman' in the team :-)
Felix Rijhnen is somebody I have been racing against a lot in the junior divisions so I already knew him a little bit. This season, however, I got to know him a lot better and he is a very loyal teammate and person! He's always there to help, not only in the race but also away from the race.
I have had many hard points races against Scotty (Scott Arlidge), so it's nice to have such a strong skater in your team! He also is a great team manager and makes sure we get what we need!
And last but not least, Kalon Dobbin, he has so much experience from racing all over the year. I learnt many things from him so far this season but I can learn a lot more from him!
What are your goals for the upcoming World Championships in Italy?
My goal is to defend my title from last year. My season was a little different from the past seasons because I have had a different winter with ice-skating. And from the start of the season my main goal was to win a gold medal at the World Championships.
Which races will you participate in?
All of the long distances and the 1000m. I have had pretty good 500m races this season but World Championships are still something different and I don't have the explosive legs one needs for the 500m. Maybe I will do some sprint distances but it will be more as a preparation for the long distances. Points-Elimination is my favourite race.
Who are your main opponents?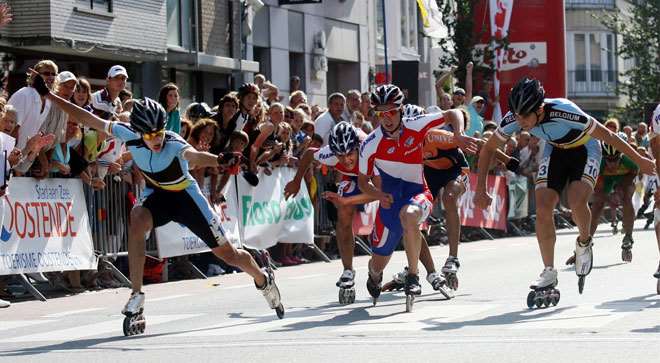 We will be up against many really strong skaters for the long distances. Peter Michael, Fabio Francolini, Ewen Fernandez and the Korean and Colombian skaters are already a few who will be really strong in the long distances!
About your future: we heard you are starting studying engineering ...
Yes, I'm studying Mechanics and Electronics engineering and I have one more year to go until I have my bachelor degree. After that, I have two more years for my Masters degree. I think it's important to have something besides sport, I also like it to have something different to think about so I can get my mind of skating sometimes.
About ice-skating: Do you have Olympic goals?
One and half years ago, I tried ice-skating and it went pretty well. My first goal is to qualify for the Olympic Games in 2014. I think it's something wonderful to participate in, especially after watching the past summer Olympics. But my overall main goal is to be competitive in ice-skating too and to be at the top of that sport. I think 2014 is too early for me because I still have to learn a lot more of the specific technique of ice-skating. But in 2018, I want to be competitive for the medals at the Olympics!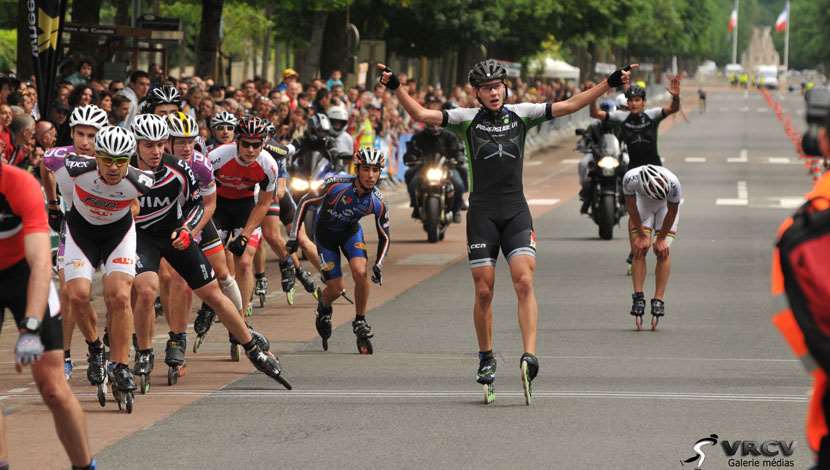 Useful links
Interview with Felix Rijhnen (Powerslide Matter World Team)
Bart Swings, Winner of the 2012 Dijon World Inline Cup
Bart Swings leaves Cadomotus
Bart Swings joins Powerslide Matter World Team
Ewen Fernandez joins Powerslide Matter World Team
By Alfathor
Photos: Bart Swings, VRCV
& all rights reserved